Here is the prettiest tree in Columbia that I told you about: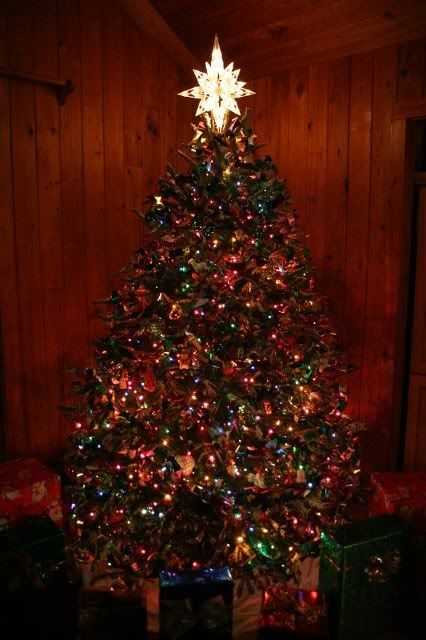 Mom usually makes an elegant bow for the top of our tree but some of us wanted a star like the trees we see on TV so Ma bought us one that lights up.
We took a lot of pictures with us kids around the tree but since Webb had fallen asleep and we had to wake him up, Will had to hold his head up because he kept dozing off. Sometimes Webb doesn't hold up his head for the camera but Will usually remembers to lift it for him. This was the best picture of the bunch. Can you believe that?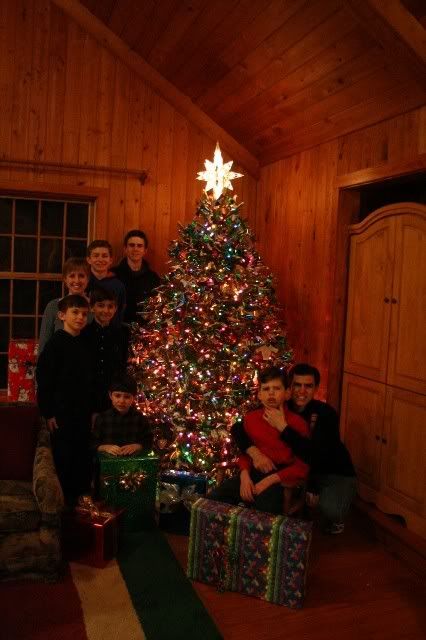 We went to my grandmother's house for Christmas Eve and guess what she got me. She got me something that is perfect for me and I love it! A black and white ZOOT SUIT!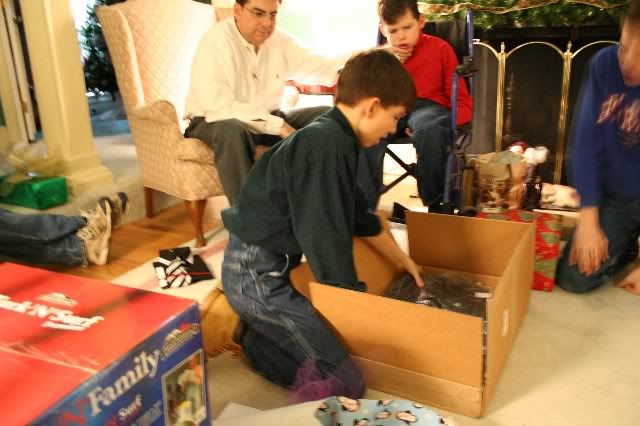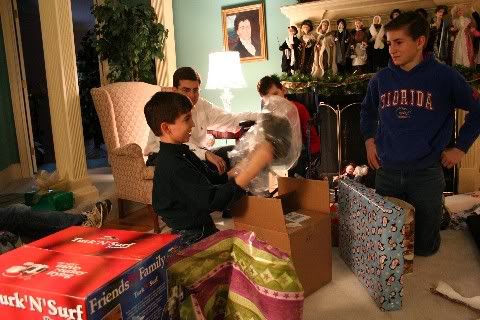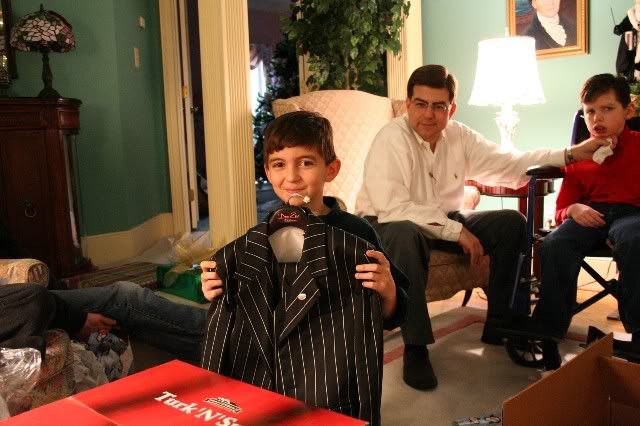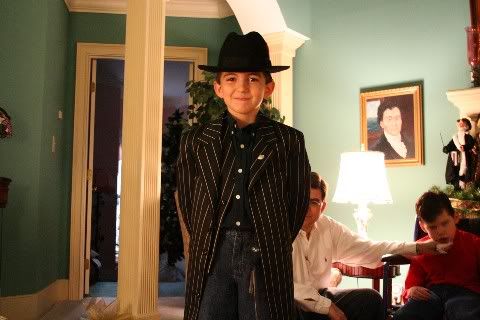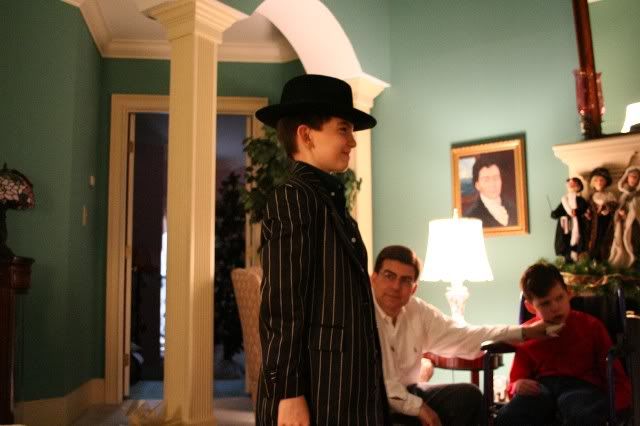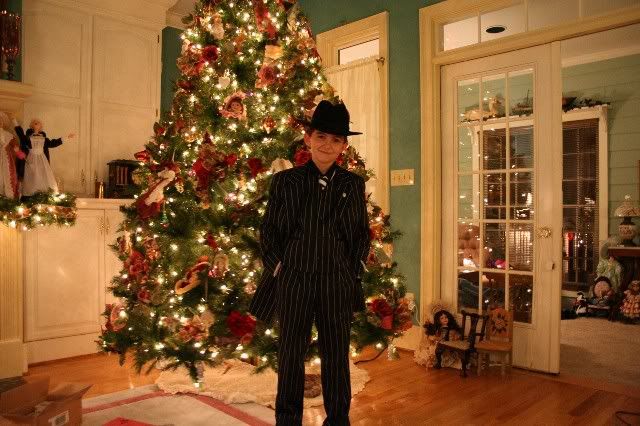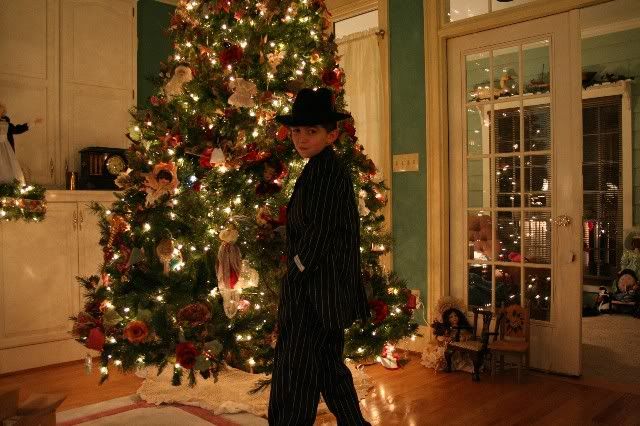 It goes perfect with my pocket watch. I just need a longer chain.
Webb got a fish aquarium.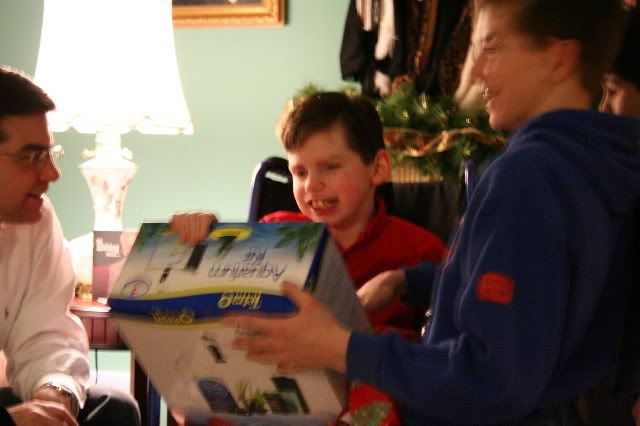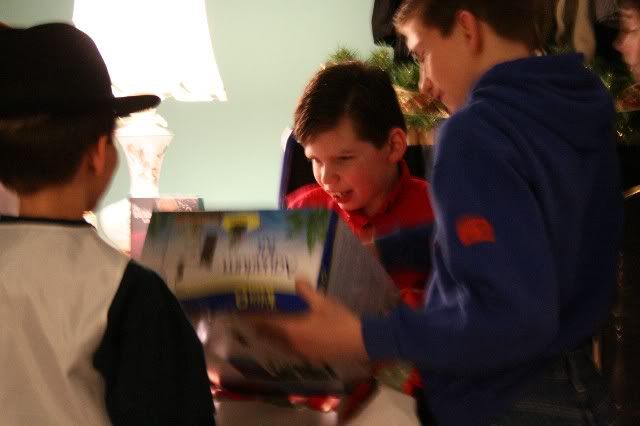 Richard and George hiding their eyes while their electric scooters are brought in: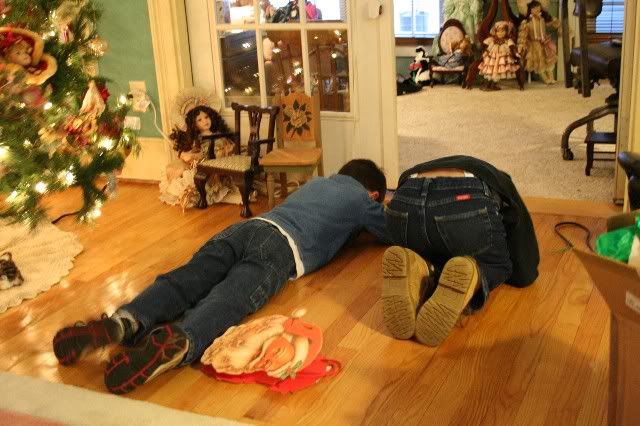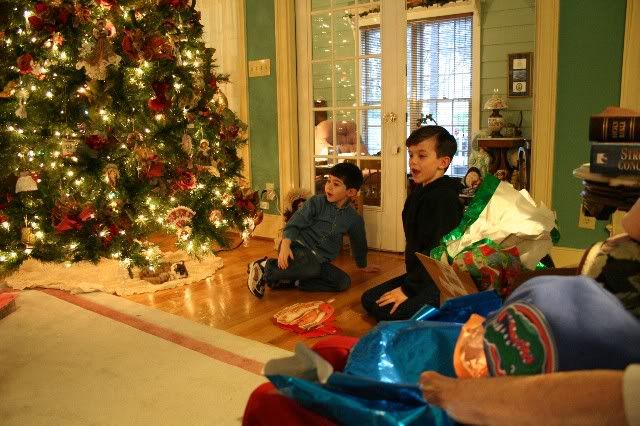 James got a .22!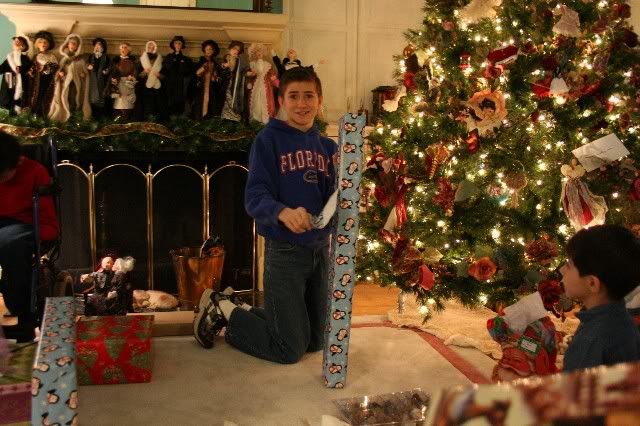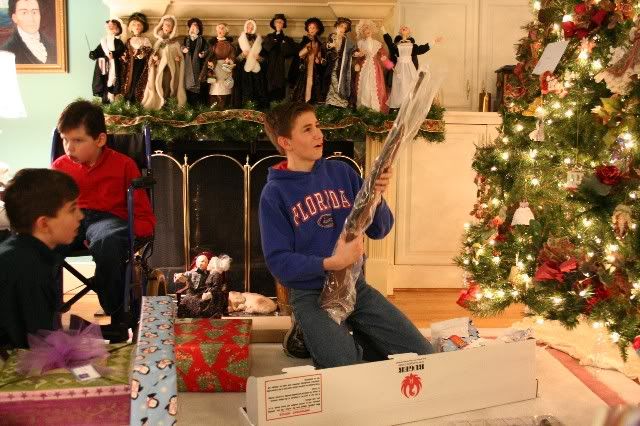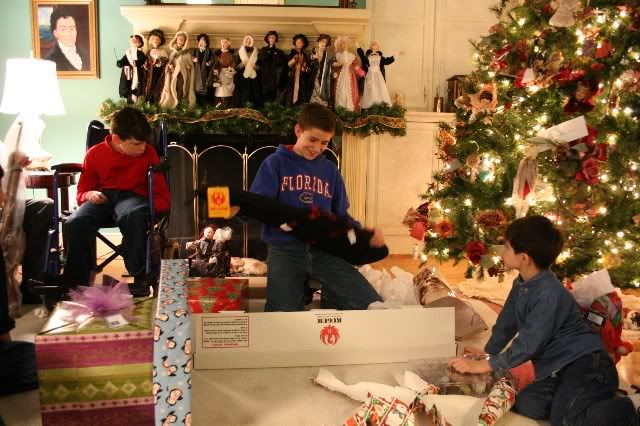 We didn't take pictures of what we got at home but maybe I can get Will to take some and I'll write about that later.
It is New Year's Eve and I'm having the most delicious sparkling grape juice. It is much better than my parent's champagne.
I'll finish about Christmas soon and in the meantime I wish you all a very, very, Happy New Year!
P.S. If you missed the UPDATE on my last entry about our surprise in the mail, just scroll down. It's at the bottom of my last post.