Last Friday was my birthday and I went to Charleston, SC with my grandmother and family. My grandmother wanted to take us to
Charles Towne Landing
to see the
Legare-Waring House
. We also saw the
animal forest
and
archaeological excavations
just like Mrs. Tenenbaum. My grandmother is a Waring and that's a famous family down there.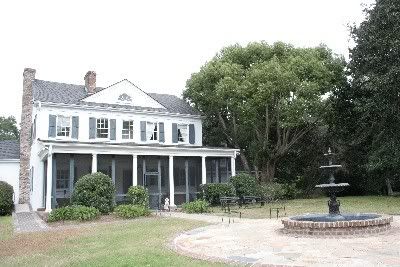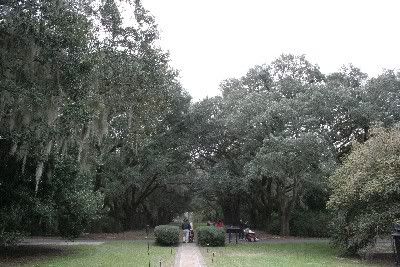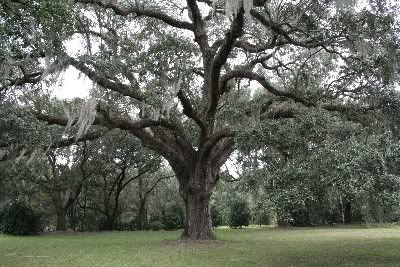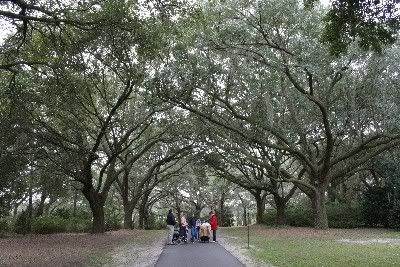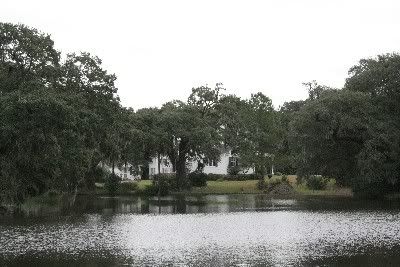 If you look closely, you can see a raccoon in the hollow of this tree -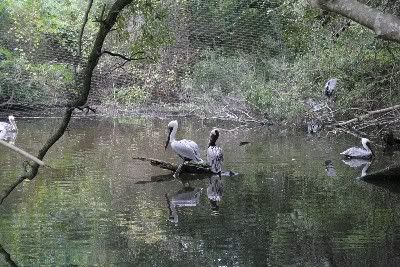 We also saw the Waring Historical Library. It is a very old building that looks like a little castle with battlements up top. The inside is very antique looking and when you go up the creeky steps you enter a round room with all kinds of antique medical things like forceps to pull babies out. The walls were very, very, high and they were built-in shelves full of old books. The wood floors were creeky and bulging and I thought we might go through. It was exciting and it would be a great place for an adventure.
After Charles Towne Landing, but before the Library, we went to a restaurant called Aw Shucks for seafood. I had a children's fried shrimp but it only came with five pieces. Mom gave me some of her seafood casserole and Sarah Grace let me try her bacon wrapped stuffed shrimp. Both were good but the casserole was tastier because it was more seafoody tasting.
On Saturday we got Margot Tenenbaum, our new adopted puppy. She is one of the sweetest dogs. Sarah Grace bought her a pink striped collar and leash. It looks just like something Margot in the movie would wear.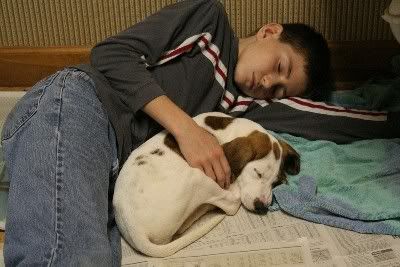 Also, on Saturday I baked my birthday cake. I love the tradition of me baking my own birthday cake. This year it was a mocha chiffon cake from Southern Living. It had four layers and it was round. The inside frosting had coffee, Kahlua, and chocolate. The outside frosting was chocolate but when Mom noticed the recipe had six cups of powdered sugar, she knew I wouldn't like it. I can't handle too sweet things. I don't mention it if it is someone else's cake. I just go with the flow and kind of scrape it off. But with my own cake, I can adjust it. Mom took out more than half the sugar and added whipped cream instead. It was perfectly sweet. I decorated around the messy edge with chocolate covered coffee beans. It was beautiful.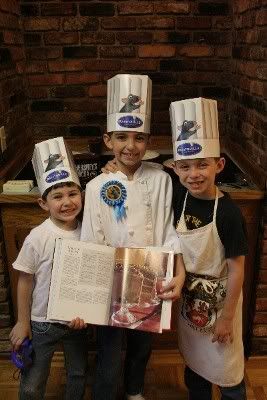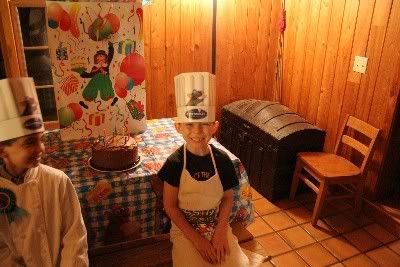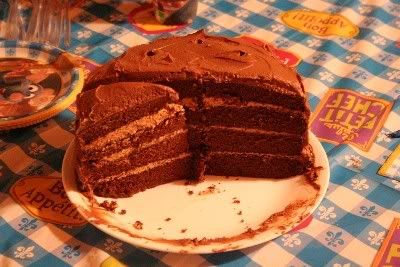 Also, I got a candy apple red bicycle and a junior size football since the NFL size is too big for the young guns.