My dad came up with a wonderful idea. Since he has to travel frequently, as much as once a week, he decided to invite the older kids to travel with him. We take turns, and so far it's been a blast!
This week, Spencer and I joined him in Winston-Salem NC for two days. The first day Dad had a business meeting in Mt. Airy, which is the birthplace of Andy Griffith, and the inspiration for Mayberry from
The Andy Griffith Show
. The town is so much like Mayberry, we felt like we were on the set.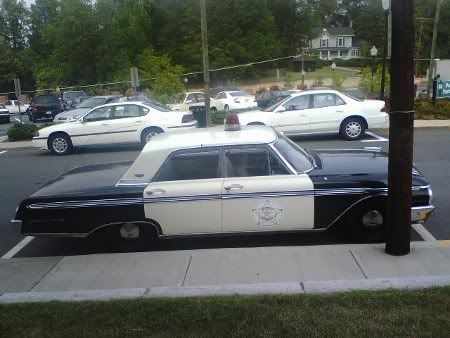 We ate lunch at Barney's Cafe and we each ordered a delicious Barney burger; in fact, Dad said it was one of the best he's ever had. Before we left, we stopped by Opie's candy shop and bought a bag full of different candies for the boys. We also saw a collection of Andy Griffith memorabilia, including the original outfit for lovable ol' Otis!
After resting at the hotel we headed out to Old Salem, which is much like Williamsburg. We had supper at The Tavern, where I enjoyed one of the best meals ever! Dad and I had Moravian ginger encrusted pork tenderloin with sweet potato bread pudding and collards. Spencer had venison with cabbage and spaetzle. For dessert we all had Moravian gingerbread topped with lemon ice cream. Scrumptious!
The next day Spencer and I went swimming while Dad went to his meetings. Before we left town we stopped by Acropolis Market, which is a Mediterranean specialty shop. As one of my great interests is traditional whole food cooking, my Aunt Mary knew I would enjoy this shop, and I certainly did! I just wish I had brought a cooler to take home some of the different cheeses and delectables!
Aunt Mary is friends with the owners who are from the Middle East. Mrs. Bendass, the wife, was interested in introducing us to something unusual, and we were able to bring home delicious date cookies from Saudi Arabia. The cookie part is similar to shortbread and the center has a date filling. It is perfectly not too sweet. We also enjoyed mango nectar from Egypt, and we picked up a bag of walnuts as well. Mrs. Bendass was very gracious, and I'm looking forward to my next visit.